Preparation for payment
In this tutorial, we will use the Binance exchange, but you can use any other exchange.
We register, go through verification and buy cryptocurrency for the desired amount.
Detailed instructions for completing these steps are available on the website - https://www.binance.com/en/support/faq/c780097f75dd450a82d17f1e84153276
In this option, we will consider paying with BNB cryptocurrency, since it has a minimum commission, but any other will do.
Importantly, when replenishing, you need to take into account the commission, for BNB it is 0.0005 BNB (≈ €0.152504). Therefore, you need to replenish the balance by an amount greater than the payment. The minimum payment amount is ~ 30 Euro.

Next, we need to get our wallet address in the BNB system, in case of problems with payment, the funds will be returned to it.
Let's move on to replenishing the spot wallet - https://www.binance.com/en/my/wallet/account/main/deposit/crypto
Choosing the BNB cryptocurrency and the BNB Beacon Chain (BEP2) network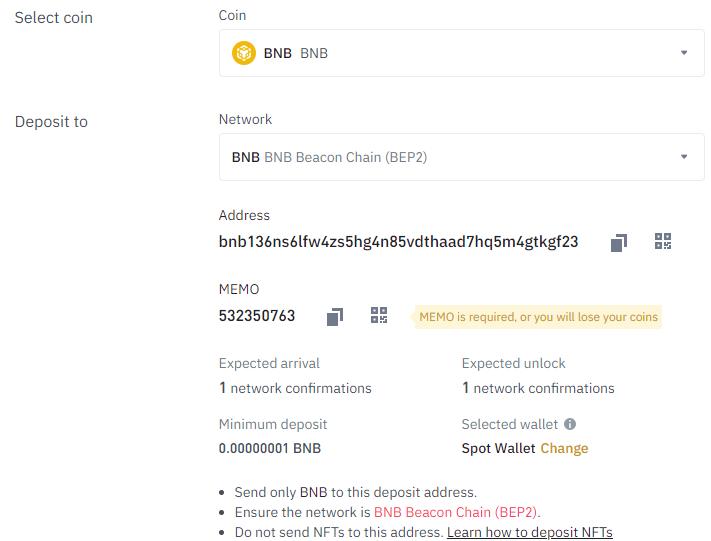 Save your wallet address and MEMO. They will be needed later when paying.
Making a payment:
In binance, go to the spot wallet, https://www.binance.com/en/my/wallet/account/main, select the cryptocurrency and press output: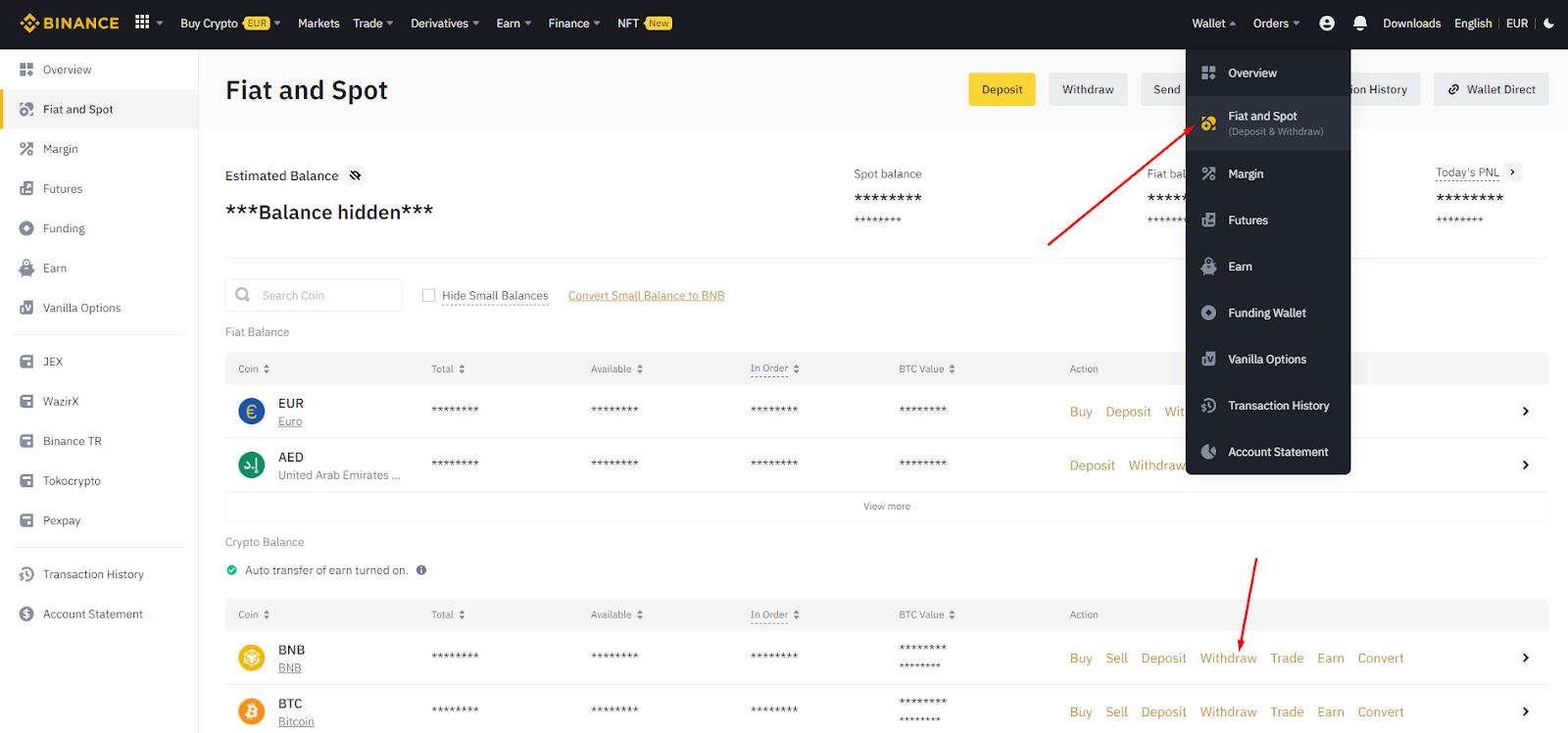 In a separate tab, in your personal account, create a payment and go to the payment page.
There is a limited time limit for payment - 15 minutes. If the transfer is made after the expiration of this time, the transaction will be returned to your wallet.
Select the desired cryptocurrency (This action is only available for payments above 30 euros)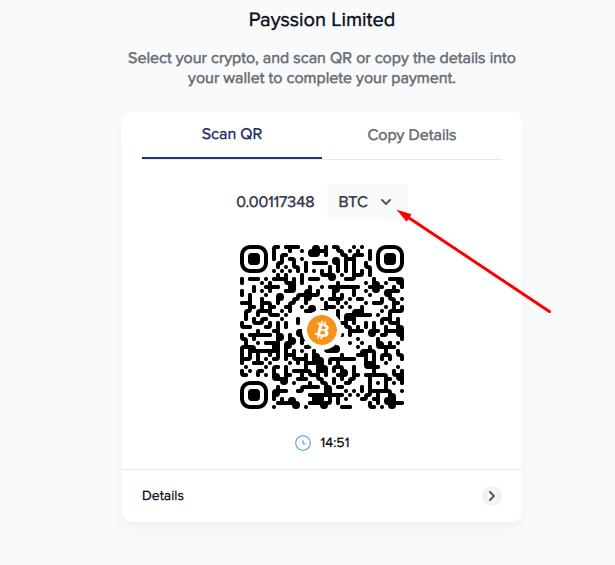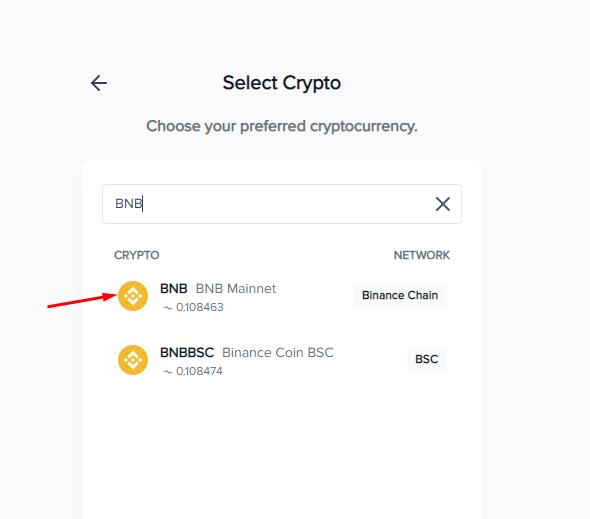 Indicate the number of our wallet and MEMO, which were saved in the previous step:
Click continue, go to the payment details: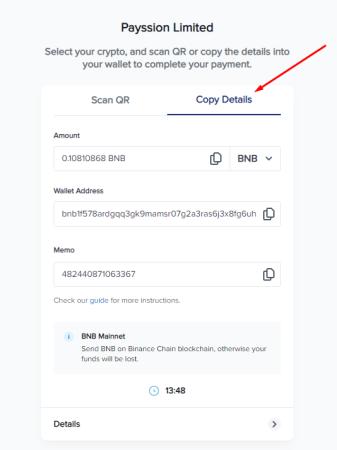 Copy the wallet number, MEMO and paste them in the next tab of the binance transfer.
To the amount received, you need to add the amount of the binance commission.
For example, if we have a payment amount of 0.10842176 BNB + a commission amount of 0.0005 BNB, then in the end you need to specify: 0.10892176 BNB
Make a payment and wait for the funds to be credited, you will receive a message about this in the payment tab.
Payment time depends on the cryptocurrency, network and exchange, it can be several minutes or several hours.

If the transaction is completed, but the amount has not been credited to your balance after 4 hours - create a ticket in our system and indicate the transaction id, the wallet number to which you paid and the selected cryptocurrency, we will help you credit the payment.
Tips/Recommendations
We recommend paying for a long term, from 3 months. So you save on commissions, and we will additionally provide you with a discount for renewing the service.

To save money when buying crypto, you can use BestChange exchanger monitoring https://www.bestchange.com/
There you can choose the desired option for payment (by card, QIWI electronic wallet, Webmoney, other cryptocurrencies, etc.) and choose the best exchanger at the rate for yourself, and then buy cryptocurrency for your wallet.

If your exchange/service does not allow you to set exactly the same amount that is required for payment (number of coins) - specify the amount less, and after payment, write us a ticket indicating the transaction id and cryptocurrency to credit partial / incomplete payment.

If you notice that your region is not supported when paying, try using a proxy/VPN from another location.